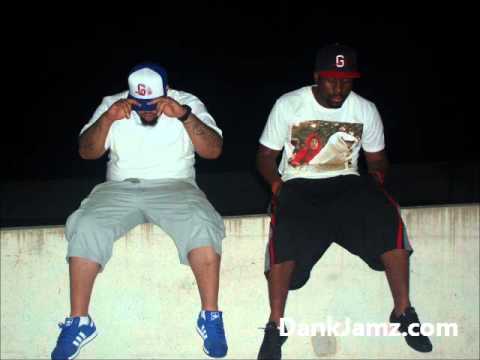 Vip2da3rd…the hottest male duo (belveeNmoney & BZB) coming straight outta the Northside (Nawfside) of Atlanta! "We ARE the Gwinnett Braves!" (in my BZB voice). These guys started from the bottom and have been tirelessly learning, pursuing and LIVING this rap game and music for quite some years now.
These two go-getters started in "the game" as street team members for local indie artist Cheeto Gambine. In STREET TALK MAGAZINE they tell how the two found it entertaining to joke about Cheeto being a "rapper" by imitating him. "They had the craziest jokes about me and what I was doing." Cheeto states. After playing that game for a minute, they kind of fell into doing the rap thing themselves. "Hell, we started getting good, and people started noticing our flow, and we started taking it seriously." Thus began a strong movement with Cheeto & his indie label O.S.D.L. (Only Soldiers Die Legends) and appearances were at a high. They dropped numerous club and street banger's. These two playa's formatted and dropped "85 North" in 2003, which quickly became the Northside's Street Anthem. City Under Siege: Impeachment Party (2005) has been the "Hood's Most Wanted" mixtape pushing out nearly 15,000 copies and is now rare to find. VIP PASS (2007) has been more of a stamp showing who vip2da3rd really is. In (2009), while continuing to perform and make their music relevant, they were also featured in Urban MainStream Magazine issue #46.
Due to differences, like in all walks of life, the duo & Uptown Guerilla Promotions decided to take a different path than their inspirer (he be doggin hoes lol) and began a new path to ROOFTOP MUSIC! They have lived and breathed their passion for music and have learned a lot but the time is NOW to ascend and take this to a "higher" level (no pun intended) lol
Most recently they have been on a "high rise" making smoking music for smokers and non-smokers to vibe with. "Me, Myself & Irene Vol. I & II "There's Just Something About Mary" have been a HUGE buzz on the internet and in the streets. Mixtapes and shows put these two artists on another level. Being featured on major DJ's Mixtapes such as Atlanta's own, DJ Gregstreet entitled "The Nawfside Mixtape" (2010) which climbed over 30,000 downloads and can be found on livemixtapes.com & DJ Silver Knight entitled "Independent Artist Showcase" (2010) which can be found on datpiff.com has amped their image and created a larger more eclectic, diverse following.
After their experiences in the streets, the rap "rat race" and just life in general…these men are pushing upward and onward to a level that needs to be admired. These guys do not consider themselves "rappers" and tend to joke when referring to them as such. After getting to know them so well personally and professionally, I can honestly say these guys are true artists with the right heart & talent to reach the masses. Just google vip2da3rd (one word) and see what all the buzz is about! Jump on board > don't get left behind in the same old rat race called LIFE and get ready to follow YOUR DREAMS with us for a smooth ride on that "HIGHWAY TO HEAVEN'! (yes…another cool track by the duo)