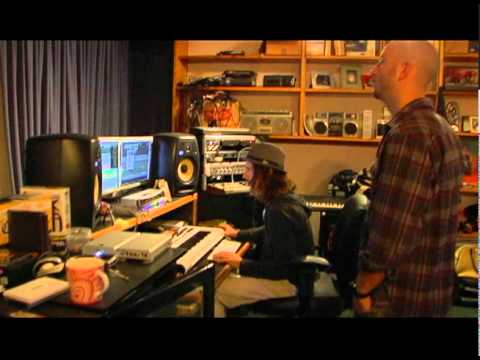 I was able to track down this up&coming star and ask him some questions
DankJamz: Where are you from?
Kidd Russell: I'm from Riverwoods, Il a town about 20 miles outside Chicago.
DankJamz: How long have you been doing music?
Kidd Russell: I started free styling in like 97/98 but I've been making music professionally sine 2004
DankJamz: How has your music evolved/ changed over the years?
Kidd Russell: My first projects were basically just hiphop/rap.  But in 2008 I met Matt Jenkins who is my current producer and business partner and he influenced me to start experimenting with singing.  My last album Backyard Heroes was a mash of jack johnson like sing-a-longs, bestie boys rap/rock and some alternative anthems.  That project was very experimental and lead me to find my real voice.  My new project Pulaski Day is mostly sped up rap/rock athems, kid rock fight songs, some epic story songs and a few laid back party jams.  Or to simplify Alternative hiphop lol
DankJamz: What is the latest project?
Kidd Russell: Its called Pulaski Day its going to be a mixtape and free-album combined.  It was produced by Cisco Adler of Shwayze, Andy Rok of the flobots, Sean "Illaid" Humes and Matt Jenkins
DankJamz: who are you biggest influences?
Kidd Russell: tupac, sublime, shwayze, eminem, kid rock, rehab, everlast, common, lupe fiasco

DankJamz: best/worst artist out today?
Kidd Russell:
worst: soulja boy, wacka flocka

Best: lupe fiasco, common, justin bieber lol and so many more I enjoy right now
Please download my last project Backyard Heroes for free at www.kiddrussell.bandcamp.com